Biographical summaries of my ancestors, beginning with my great-great-great grandparents (1st generation) in the mid nineteenth century, up to my parents (5th generation).
Whitehead
William Whitehead and Mary Shaw (1st)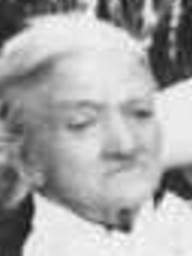 William was born at Stockport in Cheshire around 1829 to Ralph and Grace Whitehead, the first of six children. Cheshire was a centre for the cotton industry, and was also known for hat production. William's father Ralph was a baker and flour dealer.
Mary was born at Stalybridge in Lancashire around 1830 to Thomas and Ellen Shaw. Like Stockport, Stalybridge was an industrial town centred around the cotton mills, with popular support for the Chartist movement.
William and Mary married at Stockport in 1852.
Ellen (named after Mary's mother) was born in around 1854.
Around 1855 they left England for the Bendigo goldfields, to Charcoal Gully.
Grace (named after William's mother) was born in 1859, but died when she was three. In 1862 Emily was born, and George in 1864. George died when he was 2.
By this time they had moved to Quarry Hill.
Bertha Georgina was born in 1867. William died the same year.
Mary remarried in 1884 to John Noble, and so was known to her grandchildren as 'Granny Noble'.
Mary died in 1916.
White
James White and Ann Trembath (1st)
William John White and Bertha Georgina Whitehead (2nd)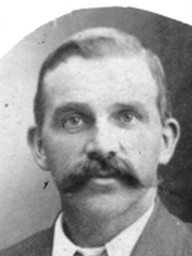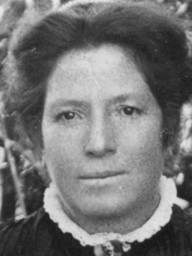 Piper
Thomas Piper and Mary Ann Greengoe (1st)
Medlin
Thomas Henry Medlin and Ann Maria (1st)
John Thomas Medlin and Emma Jane Piper (2nd)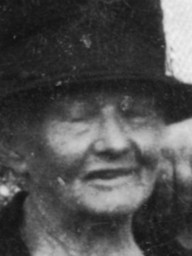 John Medlin and Evelyn White (3rd)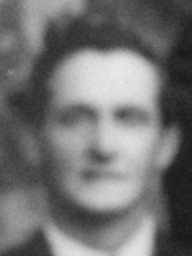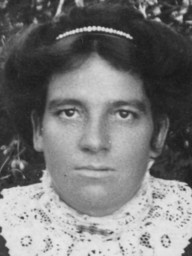 Bailey
Edward Bailey and Mary-Ann Humphries Barton (1st)
Tedder
Arabella Tedder (1st)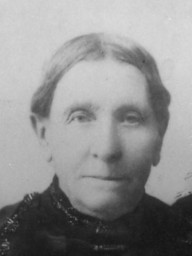 John Bulley Tedder married Ludlow Stammers in Maldon, Essex. John Tedder died when he was 40, and his widow Ludlow went to work in London as a servant for a solicitor. At some point, there must have been money issues, because either her or her older daughter pawned some of the solicitor's silverware, and were caught out.
Ludlow was sentenced to ten years transportation to Tasmania; she was sent in 1839, taking her 9 year old daughter Arabella with her. While Ludlow served her sentence at the Hobart Cascades Female Factory, Arabella was brought up in an orphanage.
At the end of Ludlow's time in the women's prison, she and Arabella moved to Launceston. Arabella had two children before she married Isaac Waters, but only Henry retained his mother's surname Tedder. It is likely that Henry's father was Daniel Judson, who owned a hotel and stables in the town.
When the gold rush began, they all came across to Bendigo.
Henry James Tedder and Ann Barton Bailey (2nd)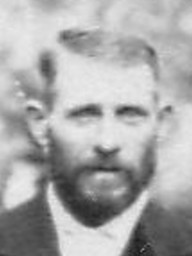 Annie Barton Bailey was born in Derbyshire and came out with her parents to Australia around 1855; they lived in the Chewton area.
Annie was quite young when she married Johann Stahl in 1866. They had several children, Annie/Hannah Sophie Stahl (1867), John Michael Stahl (1870), and William Edward Niclaus Stahl (1872). In 1874 Annie left Johann.
She had an additional two children Alfred James (1876) and Henrietta Jemima Ludlow (1878) registered as Stahl, but probably Henry Tedder's children (both used the surname Tedder and were not included in Johann Stahl's will, and all of Henrietta's names are from the Tedder side).
Annie had another four children to Henry, Charlotte Bertha Louise (1881), Isaac Henry Richard (1884), Arthur Thomas (1886), and Arabella (1889). It is unlikely that Henry and Annie were married.
Alfred Tedder (born Stahl) travelled across to the Kalgoorlie/Boulder goldfields, married in Perth in 1898, and then emigrated to South Africa with his family.
In 1896 the Shelbourne farm was sold up and Henry left the district (did he go to Kalgoorlie with Alfred for a while?). In 1897 Annie failed to finalize a contract to buy the Break-o'-Day hotel.
In 1898 Henrietta died at age 19. In 1899 Isaac Tedder had a dray accident and fractured his skull. In 1903 Arthur died at age 16.
Annie is said to have left Henry for someone else and travelled up to Queensland, but I don't know any details. She left around the turn of the century, and her youngest sister Louisa Margaret Bailey was already in Queensland at that point.
Denney
William Denney and Susan Graham (1st)
Dahl
Hans Dahl and Helena Pauson (1st)
Christian Alexander Dahl and Ellen Denney (2nd)
William George Dahl and Charlotte Bertha Louise Tedder (3rd)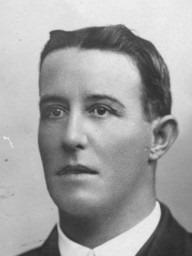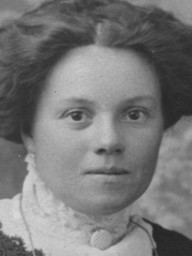 William Henry Dahl and Lillian Edna Medlin (4th)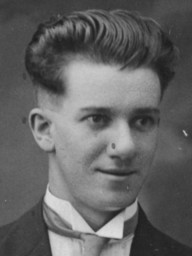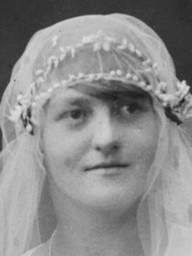 Brewer
John Brewer and Ann Hancock (1st)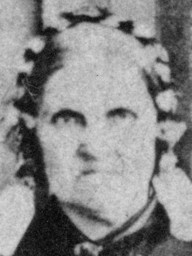 Roberts
Joseph Roberts and Elizabeth Chilton (1st)
John Roberts and Mary Ann Brewer (2nd)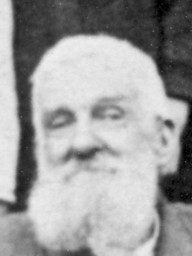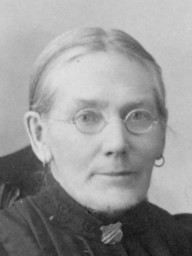 Rumbelow
Malen Rumbelow and Alice Pitches (1st)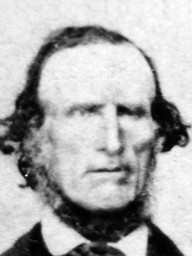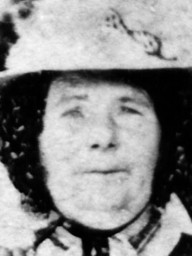 Robinson
John Robinson and Jane Addison (1st)
William Godfrey Robinson and Sophia Rumbelow (2nd)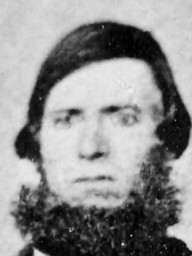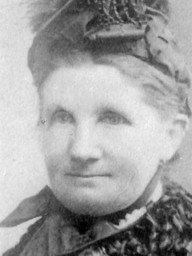 William Godfrey Robinson and Dora Ruth Roberts (3rd)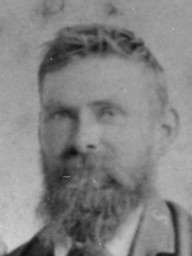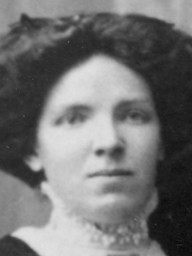 Walton
Thomas Walton and Mary Hanson (1st)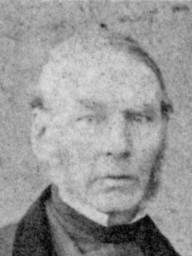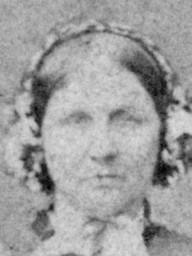 Thomas Walton was born around 1814 in Birmingham. Mary Hanson was born around 1812, the daughter of a shoemaker John Hanson and his wife Mary, in the brewing town of Burton on Trent. In 1841 Mary's parents were still living at Lichfield St.
They had their six children in Birmingham, Henry in 1835, Thomas in 1839, James in 1841, Elizabeth in 1843, Arthur in 1852, and Alice in 1857.
They lived at a number of places around the Jewellery Quarter in central Birmingham, including Great Bow Street Court 8 (1841), New Summer Street Court 11 (1843), 9 Warson Road Court 9 (1851), William Street Court 14 (1861), and 52 Vittoria Street (1871), and 17 Spencer Street Court 1 Number 4 (1881).
The family worked in the jewellery trade, Thomas as as a japanner and Mary as a leather worker. The children Henry and Thomas trained as brassfounders, Elizabeth as a gold chain maker, and Alice as a purse and jewel case maker. Jim enlisted in the 2/24 regiment of foot in 1859 (in the same year as Henry Humphreys, who was later to marry his sister Elizabeth).
Thomas died in the 1880s. Mary and her youngest Alice went to live with the family of her daughter Elizabeth. She died in 1891.
Humphreys
John Humphreys and Jane Wood (1st)
On the 22nd of November 1830 John Humphreys married Jane Wood. John was a stonemason.
They had five children, Mary (1831), John (1835), Harriet (1837), Charlotte (1839), and Henry (1841).
John passed away in 1855.
In 1851 Jane was living at 11 House Attureres Place, along with her daughter Mary and husband Benjamin Shakespear and their first daughter Jane, her daughter Charlotte, and her son Henry. Jane worked as a tailoress, Henry was an errand boy, and Benjamin a miner.
In 1861 Jane was living at 4 Zohouse Row in St Matthias parish, Hampton, along with her daughters Mary and Charlotte, and Mary's daughters Mary Jane, Agnus, and Harriet. Jane and Mary worked as tailoresses, while Charlotte made guard chains.
In 1871 Jane was living at 125 Unett St in Hampton, along with her daughter Charlotte and her husband Thomas Scott and their son Henry Thomas, and her son Henry. Thomas was a jeweller, and Henry was by then a Chelsea pensioner.
Jane passed away in 1882.
Henry Humphreys and Elizabeth Walton (2nd)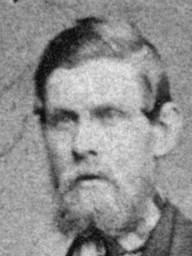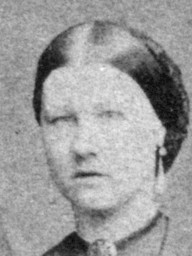 On the 14th of May 1859 Henry enlisted in the 2/24 regiment of foot (as did James Walton, his future wife's brother). He was described as having brown hair and in height 5' 8.5". He served from March 1860 to August 1865 at Mauritius (prior to independence), and was in Burma from October 1865 to December 1868. In December 1868 the regiment travelled to Madras, entrained to Arakkonam Tirupati, and then marched for a month to Secunderabad, where they were stationed at Trimulgherry from March 1869. On the 21st of September 1869 he was discharged with catatonic depression to Hockley.
On the 4th of June 1871 Henry and Elizabeth married at the Baptist Chapel. At the time Henry was living at Unett St, and Elizabeth at 52 Vittoria St in Birmingham.
They had six children, Henry Thomas (1873), John "Jack" Arthur (1875), Mary Jane (1877), Elizabeth (1880), Hilda Sarah (20th of June 1883), and James (1885).
Henry worked as a stonemason, their son Henry became a metal worker and son John a brassworker, Mary worked at a factory warehouse. John later became a soldier with the fusiliers and Hilda also worked in the military. James was an electrical worker.
They lived at a number of places in central Birmingham, including the back of 82 Warstone Lane (1881), 8 Court and Warstone Lane (1883), the 2nd house back of 44 Ludgate Hill (1891), and back of 43 Ludgate Hill (1901). By 1891 Elizabeth's mother Mary and sister Alice were living with them.
Henry's brother John died in 1883. Henry died in 1896. His sister Charlotte died in 1909, and Mary in 1915.
Elizabeth died in 1916.
Simmonds
John Simmonds and Ann Roberts (1st)
Price
John Price and Elizabeth Jones (1st)
Thomas Price and Catherine Simmonds (2rd)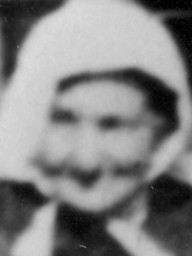 Thomas Price and Hilda Sarah Humphreys (3th)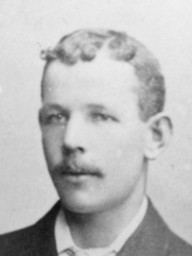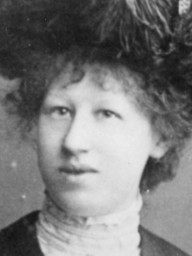 Hilda died on the 24th October 1947 at 98 Ashted Row of an embolism.
Henry Thomas Price and Alice Doreen Mavis Robinson (4th)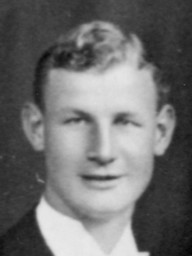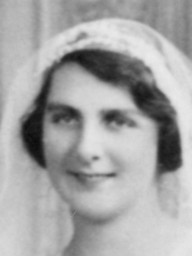 David John Price and Ruth Elsie Dahl (5th)